Downloads

Gruppen Foto vom Manila Vocal Ensemble 2017.
Group photo of the Manila Vocale Ensemble 2017.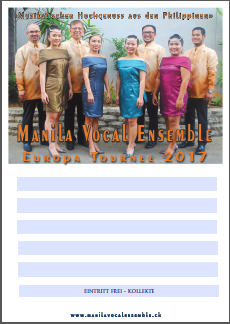 Aktuelles Konzert Poster. Es ist eine PDF Datei, bei welcher Sie Ihre Konzert Informationen in sechs Feldern eintragen und ausdrucken können.
Current concert poster. It is a pdf file with six fields where you can enter and print your concert info.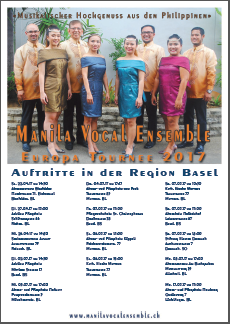 Poster mit Auftritten in der Region Basel
Poster with all the performances in the region of Basel